BAPTISM 101
The Scriptures tell us to be baptized as a key step in our faith journey. What is baptism all about? Are you considering taking this step? Learn more in Baptism 101, an interactive class with Pastor Chris.
This year, you can attend in-person or online.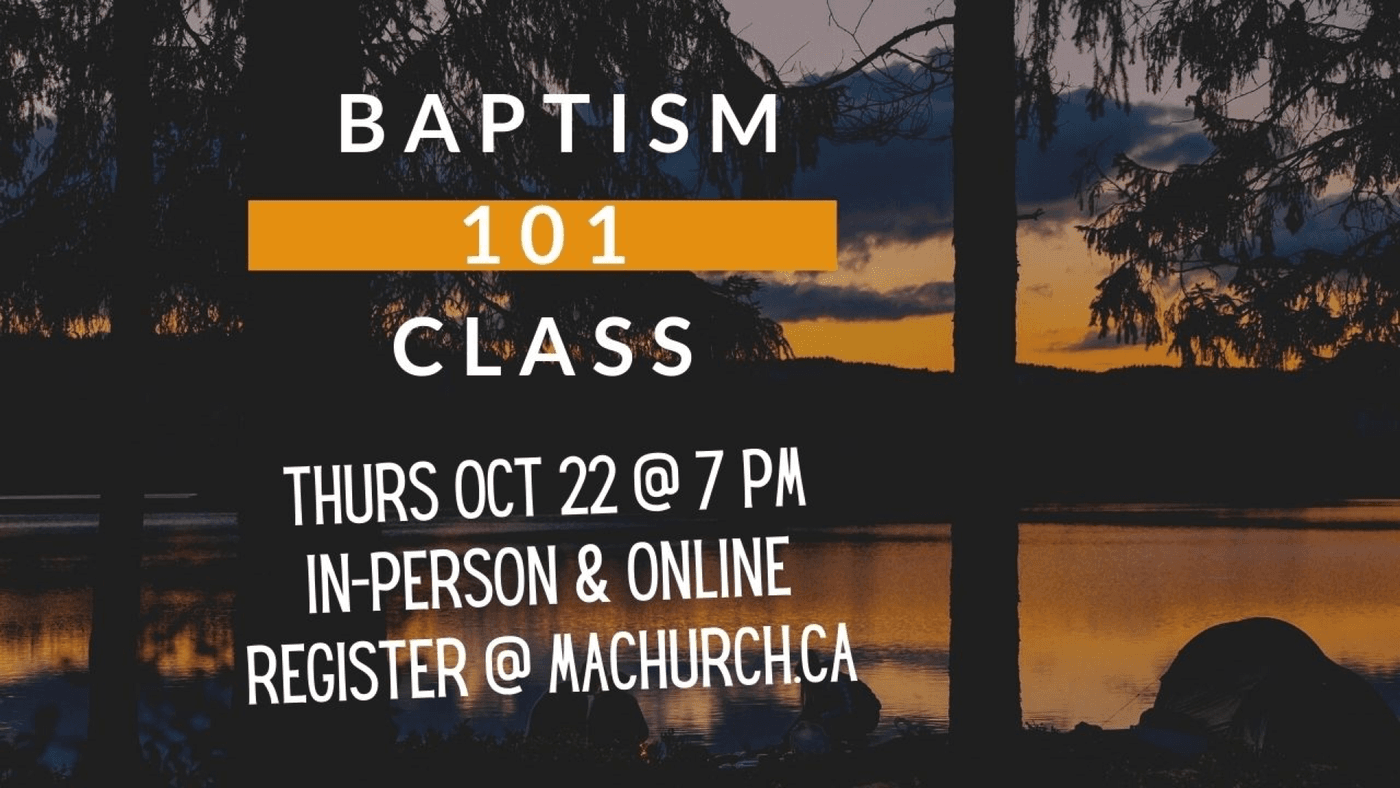 Date: October 22, 2020
Time: 7pm
Where: MAC (in the Study) on Online Via Zoom
How: Register below!
Register Here