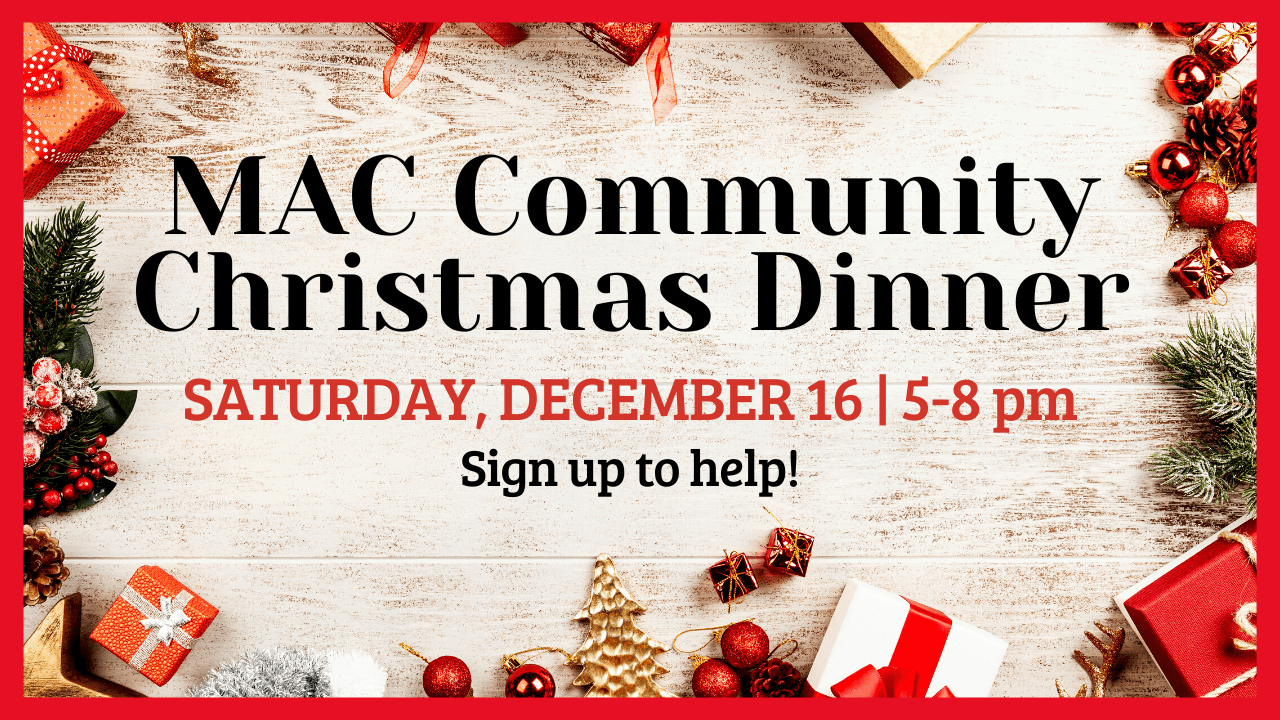 We would love to invite you to come for dinner at Midland Alliance Church! We will be serving a dinner where all are welcome on December 16th between and 5-8pm. There will be live music and the chance to have a great time in community. Join us!
MAC - Sign up to help!
Join the team! We need your help to provide an awesome dinner experience for those needing community this Christmas. With rising cost of living, we want to provide a FREE Christmas dinner with live music for our community. We will also be including a coat drive so please feel free to drop off any coats, boots, mitts, scarves and hats in advance at MAC.
Sign up to help by serving in a specific role and/or by making food.