Good Food Box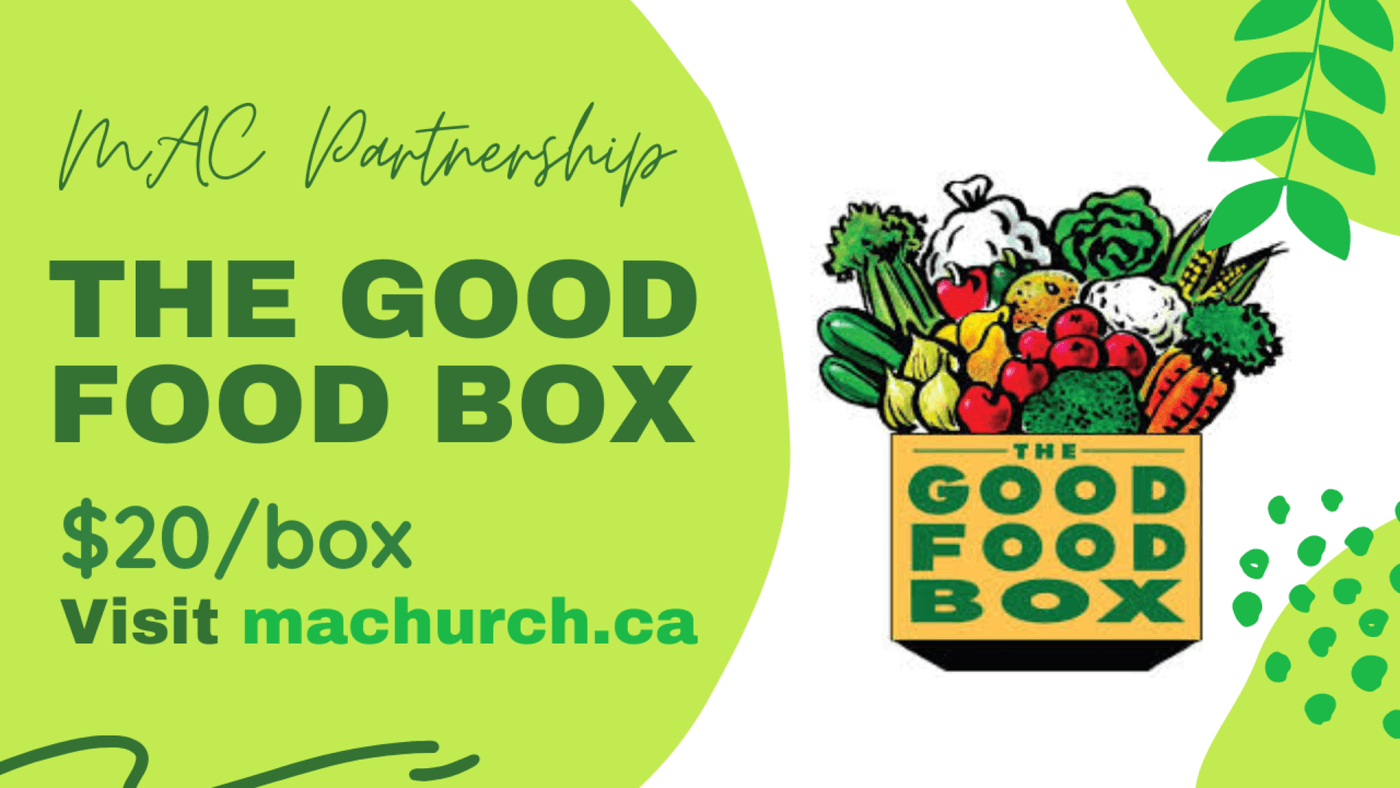 The Good Food Box is a volunteer-run community initiative promoting good nutrition by organizing for and delivering Good Food Boxes which consist of an assortment of fresh fruits and vegetables. MAC is partnering with this amazing initiative by using the church building for sorting and pickup. The boxes are available for everyone so feel free to enjoy a good food box (or more)!
the boxes must be pre-ordered (click button below) and must be completed by April 6th
boxes are available for pick-up on April 27th at MAC. Payment due at pickup!