Coldest Night of the Year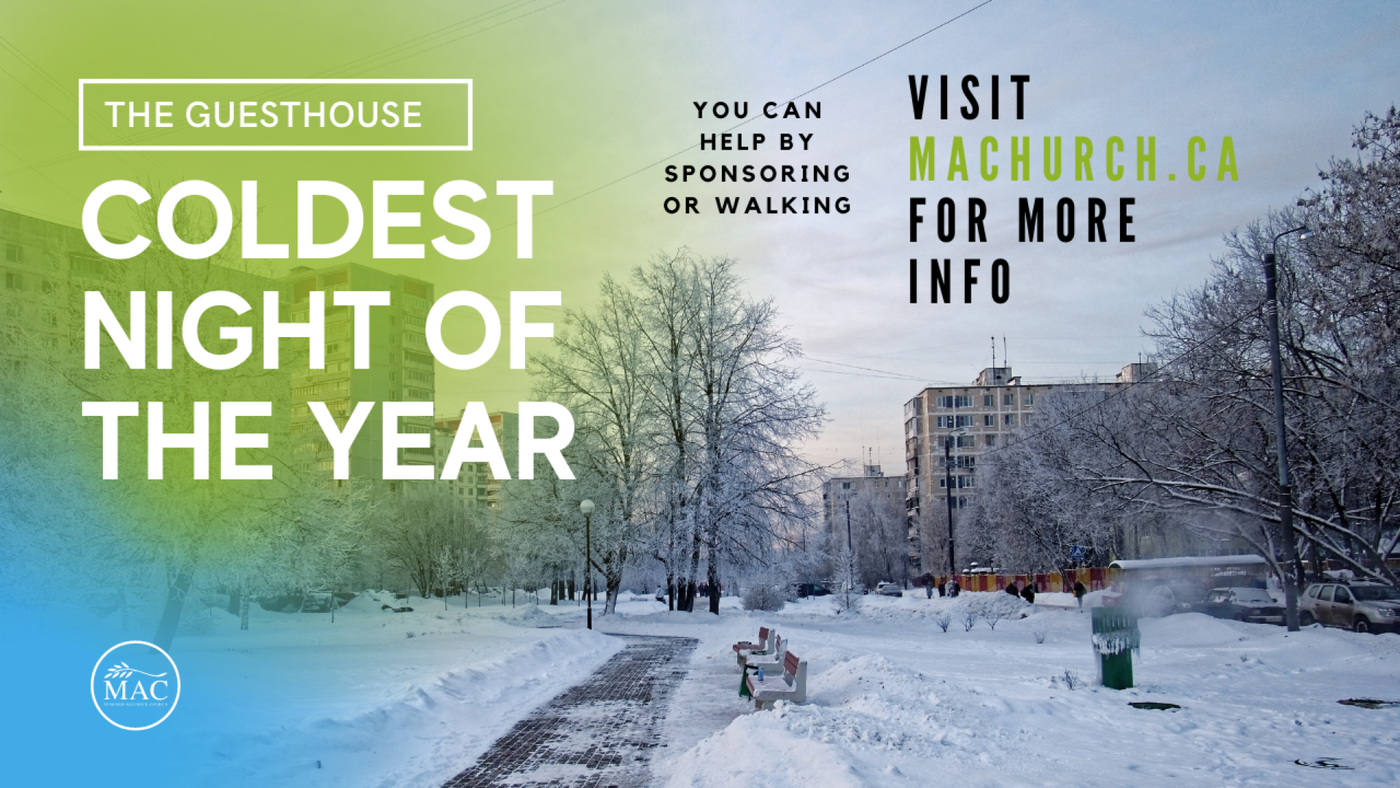 The Coldest Night of the Year is a family-friendly walk that raises money for charities serving hungry, homeless, and hurting people in our community.
MAC is excited to be a sponsor of the Coldest Night of the Year in support of our local Guesthouse Shelter! You can get involved by donating to the MAC Cares fund, by participating on the walk or by sponsoring a team or another walker.
The Guesthouse Shelter and Community Hub is dedicated to providing food and shelter in a safe familial environment within North Simcoe and care for those in physical, intellectual, emotional, social and spiritual need. We strive to encourage understanding of the needs in our community regarding fundamental human rights to food and shelter. It is our goal that no one in North Simcoe County will be homeless.