JOIN A SUMMER CIRCLE!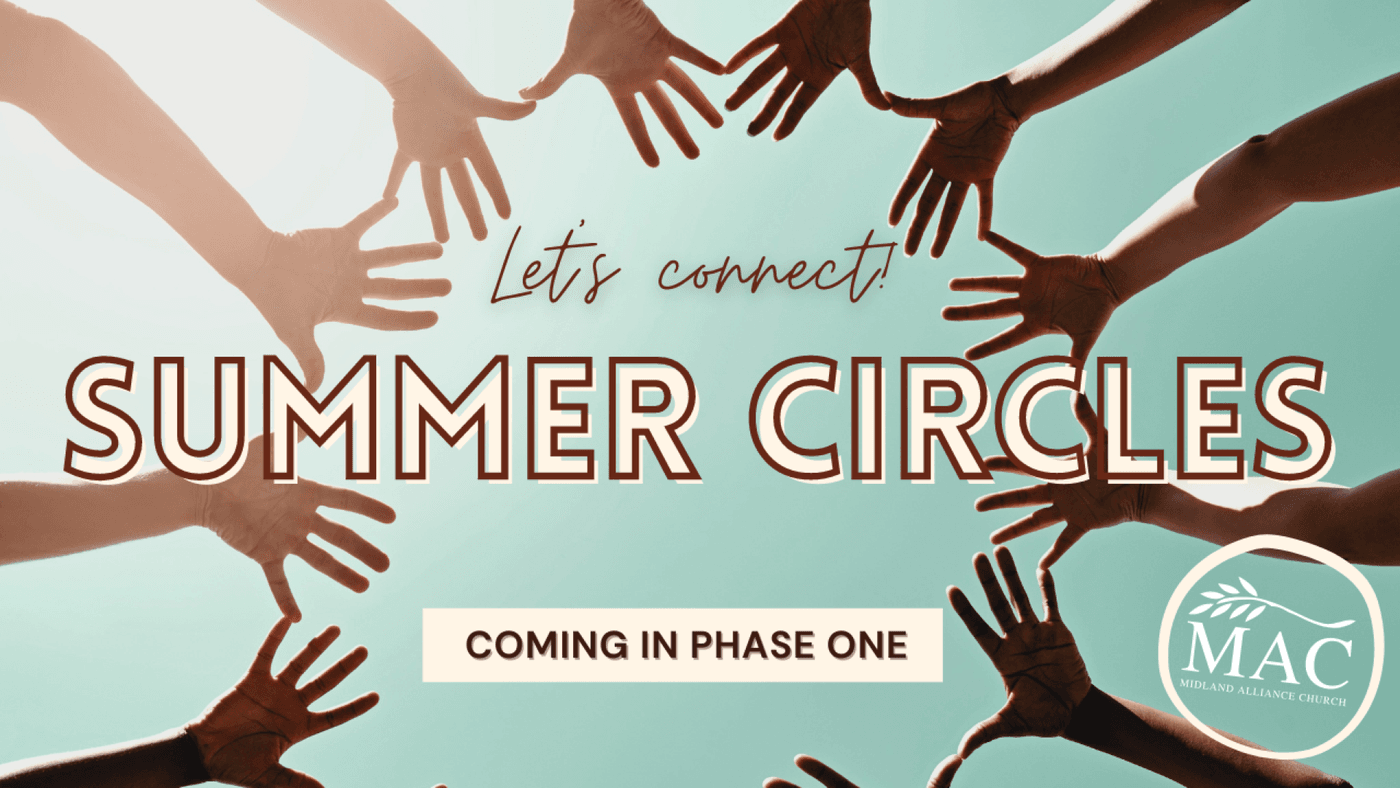 Let's stay connected through the Summer! In phase 1 of the provincial reopening plan (slated to start June 14th), we are permitted to meet outdoors in groups of 10. In response, we are launching Summer Circles. Groups that meet through the week to engage with the message from the previous online Sunday Service. This is not going to be hard work – simply an opportunity to grow in faith together and socialize. It should be fun! For families with kids, we are looking at groups of 10 adults and providing opportunities for the kids to play apart from the group – for example at the park.
The goal is to have people meeting across the region so please sign up so that we can start to form these circles. We have the option of meeting in backyards, parks, or really any outdoor space you can think of – as long as there is room for spacing. Bring your own lawn chair and refreshments.
Group Details
check back often as groups are updated
Summer Circle 1
Tuesdays @ 1pm, 172 Duck Bay Road, Waubaushene
Summer Circle 2
Wednesday @ 6pm, Little Lake Park (beside Rotary Stage)
Summer Circle 3
Wednesday @ 7pm, 672 Bayview Drive, Midland
Summer Circle 4
Tuesdays @ 6:30pm, 520 O'Leary Lane, Victoria Harbour (starting June 22nd)
Sign Up Today!
Can you facilitate a group? Let us know!