Cards for Christmas
Cards of Christmas is a MAC Cares Initiative inspired by a family wanting to help others this holiday season.
MAC will be providing grocery gift cards to anyone who might benefit from a little support at Christmas time. Please fill in the form below if you could benefit from a card. You can also fill out the form for another individual or family that you think could use this assistance. Note that your information will remain confidential.
If you would like to help out with this initiative, you can donate to the MAC Cares fund!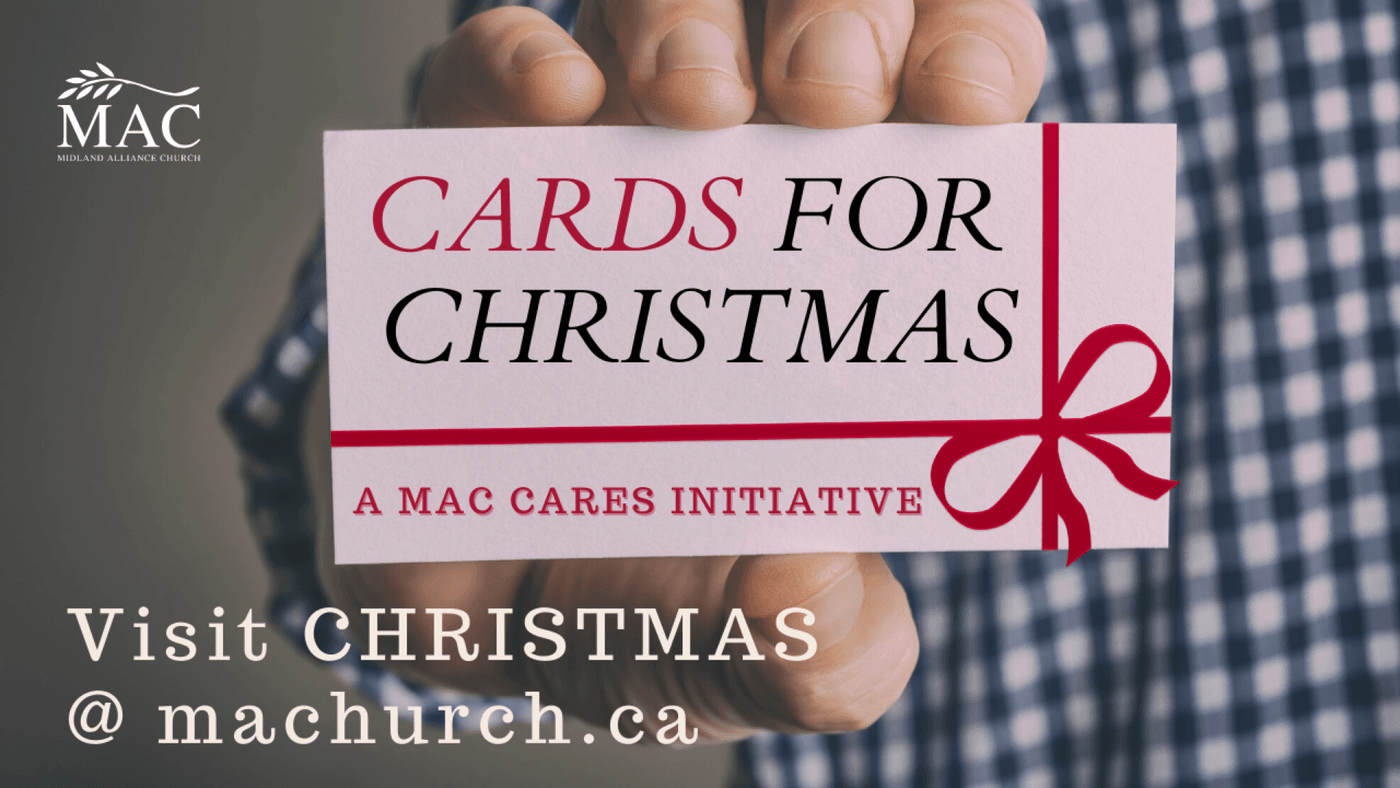 Cards for Christmas Application (one per family)
December Food Drive
Through the month of December MAC will be collecting non-perishable items for the Salvation Army and the Guesthouse Shelter.
Any non-perishable item is appreciated but please note that items in high demand include canned meat (chicken or ham), canned pasta (i.e. alphagetti or ravioli), instant coffee, peanut butter, and juice boxes. The Guesthouse shelter is also looking for meal replacement shakes (i.e. Ensure). Items can be dropped off at MAC on Sundays or at the church office during regular hours (Tues-Thursday between 9am-1pm).
Together we can help out these amazing organizations that serve our community!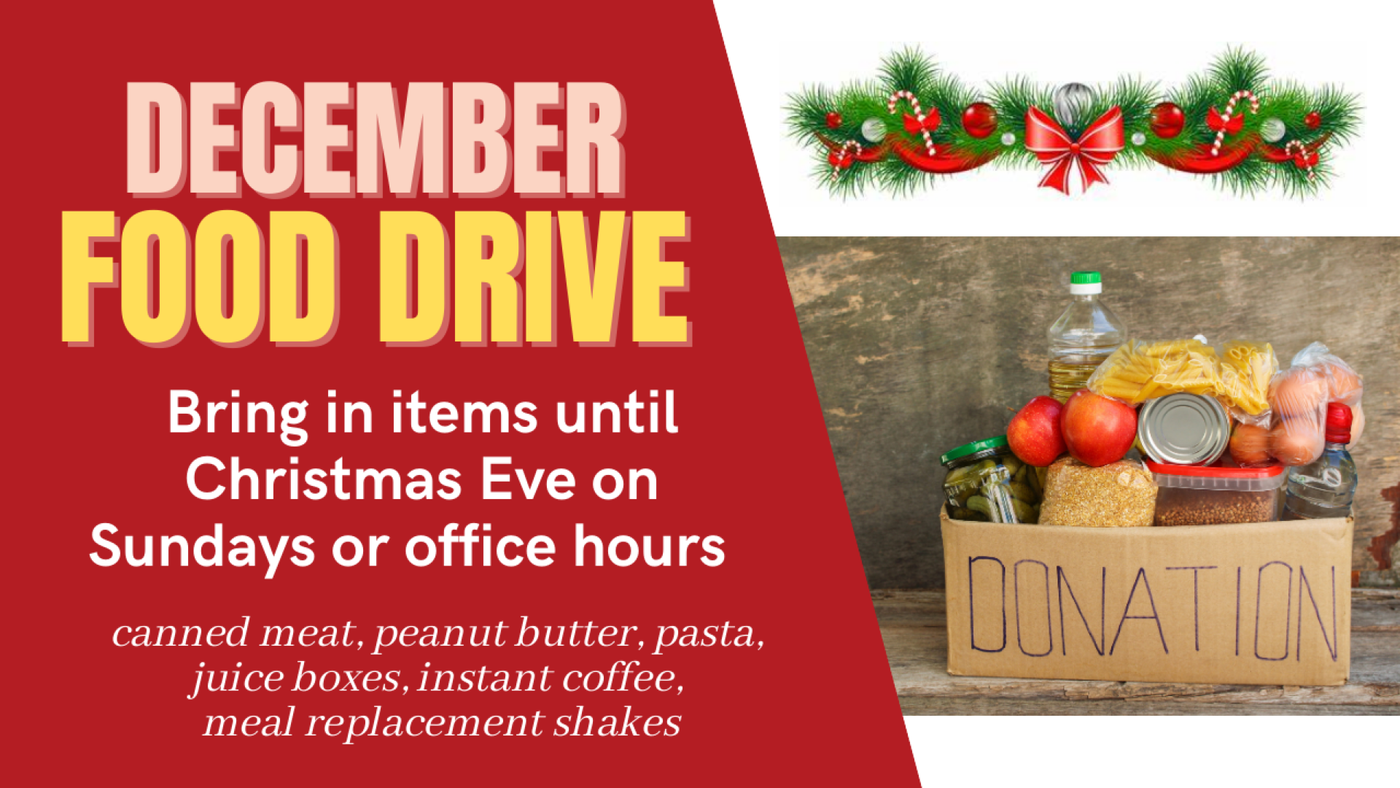 Christmas Eve Services
You are invited to celebrate the season with us on Christmas Eve. We are excited to offer in-person and live streamed Candlelight Services at 5pm, 6:30 and 8pm. The services will include carols, special musical performances, a kids moment and a Christmas message. Kids are welcome and will be provided with a fun gift pack to enjoy through the service. Please join us and spread the word!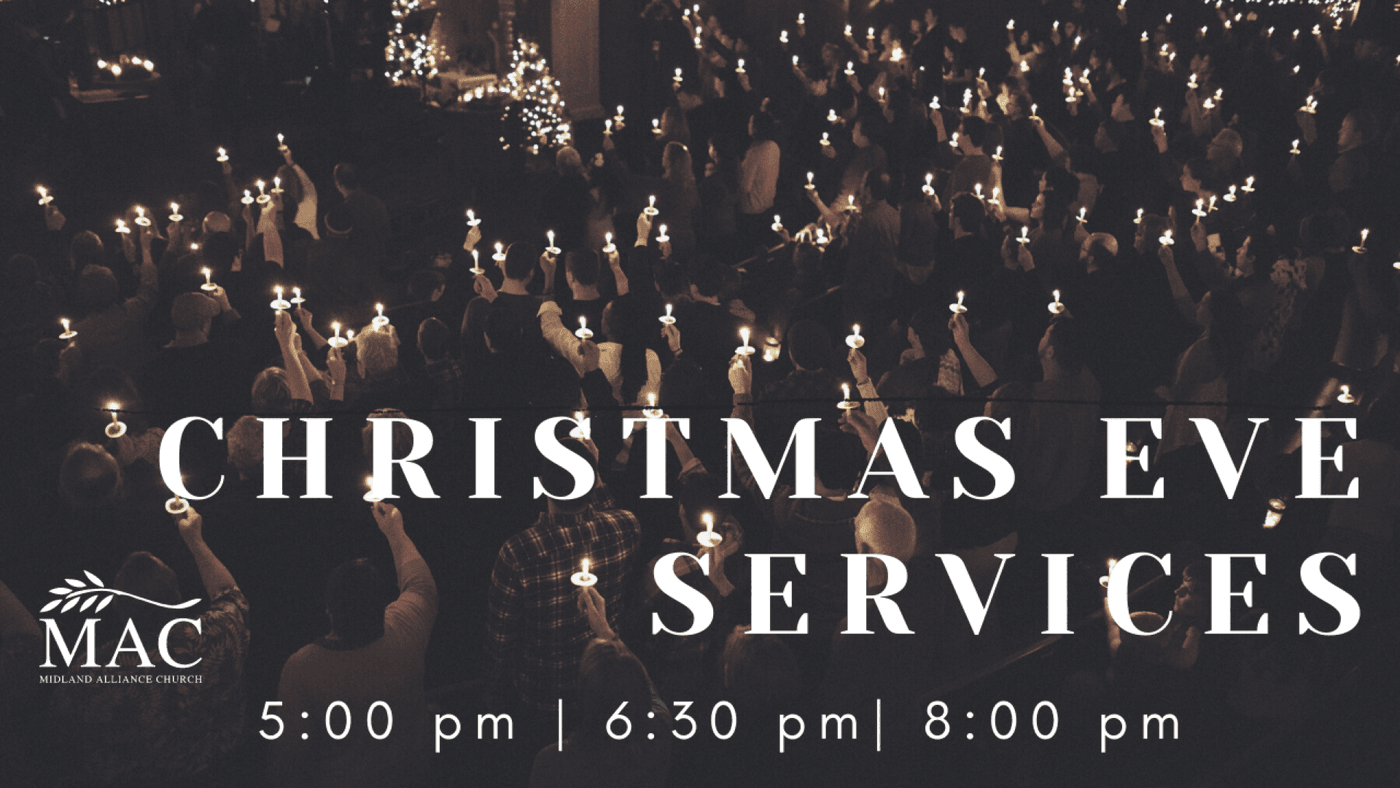 Questions?