Kids Ministry at MAC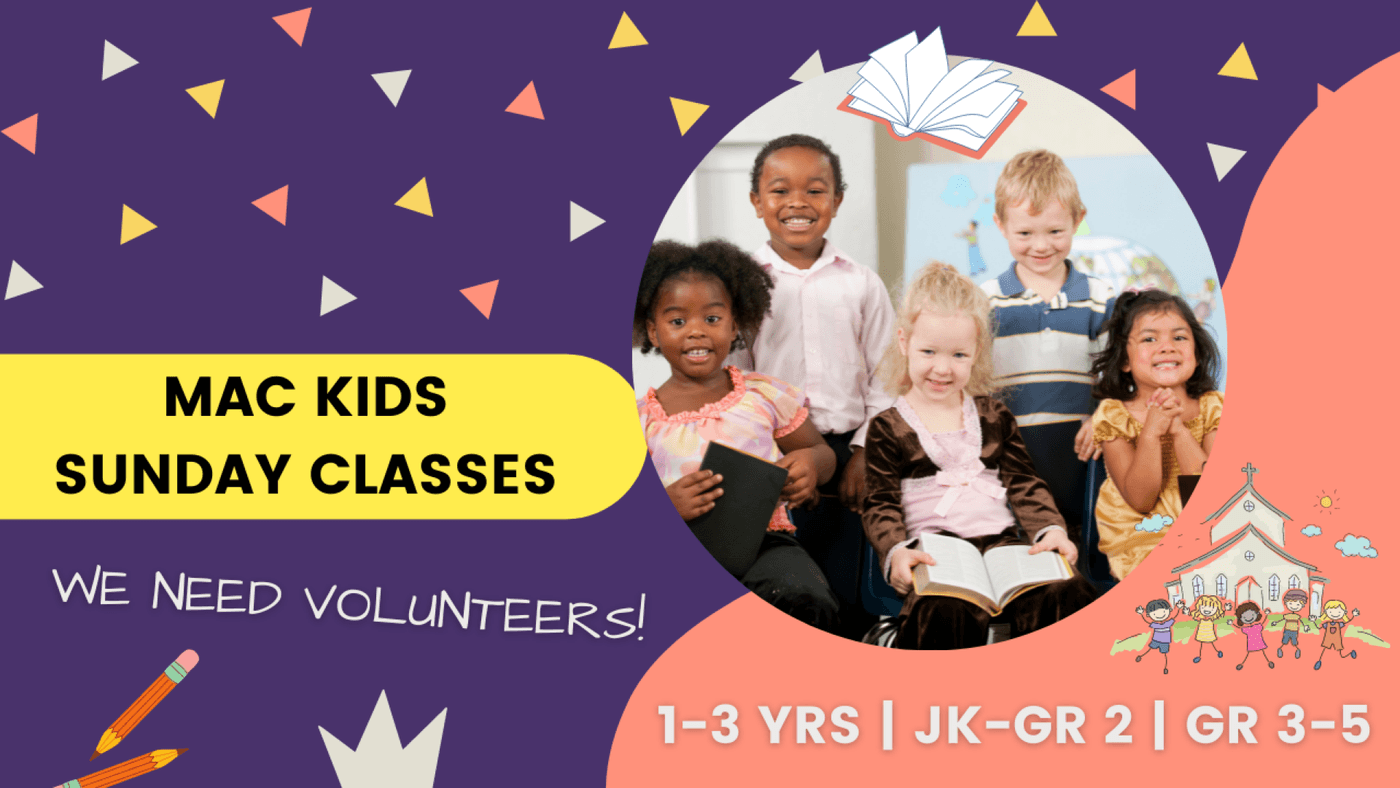 At MAC, we love families and kids! We are offering programs for kids in grades JK - Grade 5 on Sunday mornings. We are also excited to be offering childcare for children aged 0-3 years.
At MAC, kids experience safe, age-appropriate environments where they learn about Jesus in a creative and relevant way. We would love to see you and your family visit MAC. You can expect your kids to feel welcome and at home.
If your children would like to take part in our Kids' ministry, we have an amazing team of staff and volunteers who care for our kids each week and help them grow in their relationship with Jesus. All volunteers are screened and approved through our Plan To Protect process and we use a registration system called Planning Centre so you can rest easy knowing your kids are safe and secure.
Your 1st Visit to MAC
Here's what to expect when visiting MAC Kids (JK-Grade 5) for the first time. One-time registration for the year will be required and can be done online below.
Before Service: When you arrive, find the MAC Kids Check-In Desk in the lobby. There we will meet your family, check your registered child into our system. You and your child will be given matching name tags that are exclusive to your family and your visit. Your child will need to wear the name tag portion while you hold on to the matching tag.
Childcare (0 - 3yrs): You can drop off your kids after they are checked in. We will direct you to the Little Crawlers (0-18m) or Little Toddlers (18m - 3 yrs) in the lower hall.
Elementary (JK - Gr 5): Children stay with their parents during the worship portion of our service. Kids are then dismissed after the Kids Moment into their classroom in the lower hall.
After Service: After the service is complete, the kids can be picked up at their classroom and will be released upon presentation of their check-in tag.
We NEED your help! Can you volunteer?
Volunteers are required to provide a dynamic program for elementary students (grades JK - Grade 5). We are also looking for volunteers in our childcare space for children aged 0-3. Please fill out the form below if you are interested. Rest assured, training and support will be provided for all of our volunteers!
Meet Our Children's Director - Stacy O'Kelly
Stacy has been with MAC since 2020 as the Children's Coordinator and brings over 15 years of experience working with kids. She loves paddle boarding and spending time with her husband Damian and their 2 boys.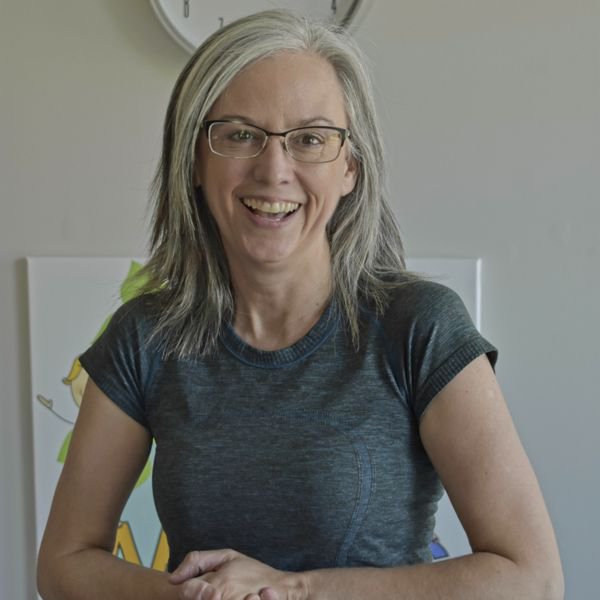 2023/2024 One-Time MAC Kids Registration
Questions? Need more info?
If you have further questions concerning our MAC Kids experience or visiting MAC with children, simply click the button below and get in touch with us!