Thursday Morning Bible Study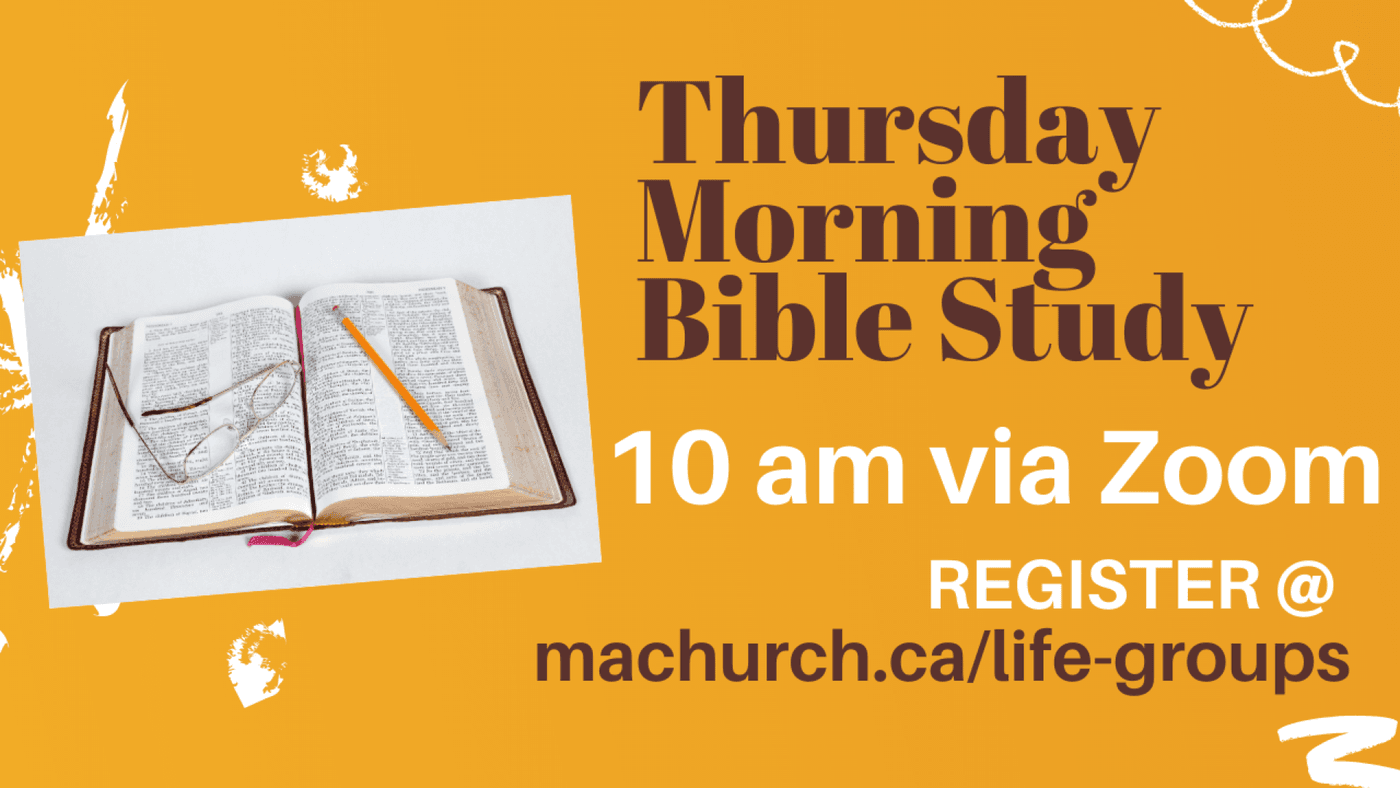 The Name, The Word and Faith
The Thursday morning bible study is led by Felicia Buchholz. This group will be resuming on Thursday, January 21st 10am on Zoom. In-person meeting is on hold until further notice.
The topic of the study will be "The Name, The Word and Faith". Please note that face coverings are required for in-person meetings along with physical distancing measures.
Everyone Welcome! Register today. Link to join meeting below!
Register Today!
Attending via ZOOM? Join below!
Questions?
If you have further questions concerning Life Groups at MAC, simply click the button below and get in touch with us!