MAC Women's Ministry
Our Women's Ministry is here to help women get connected and grow in faith and life together. Various events are held throughout the year, including retreats, dinners, and even a shopping trip!
Wanda Burdett is the leader of Women's ministry at MAC and can be reached directly at [email protected]
Christmas Craft Day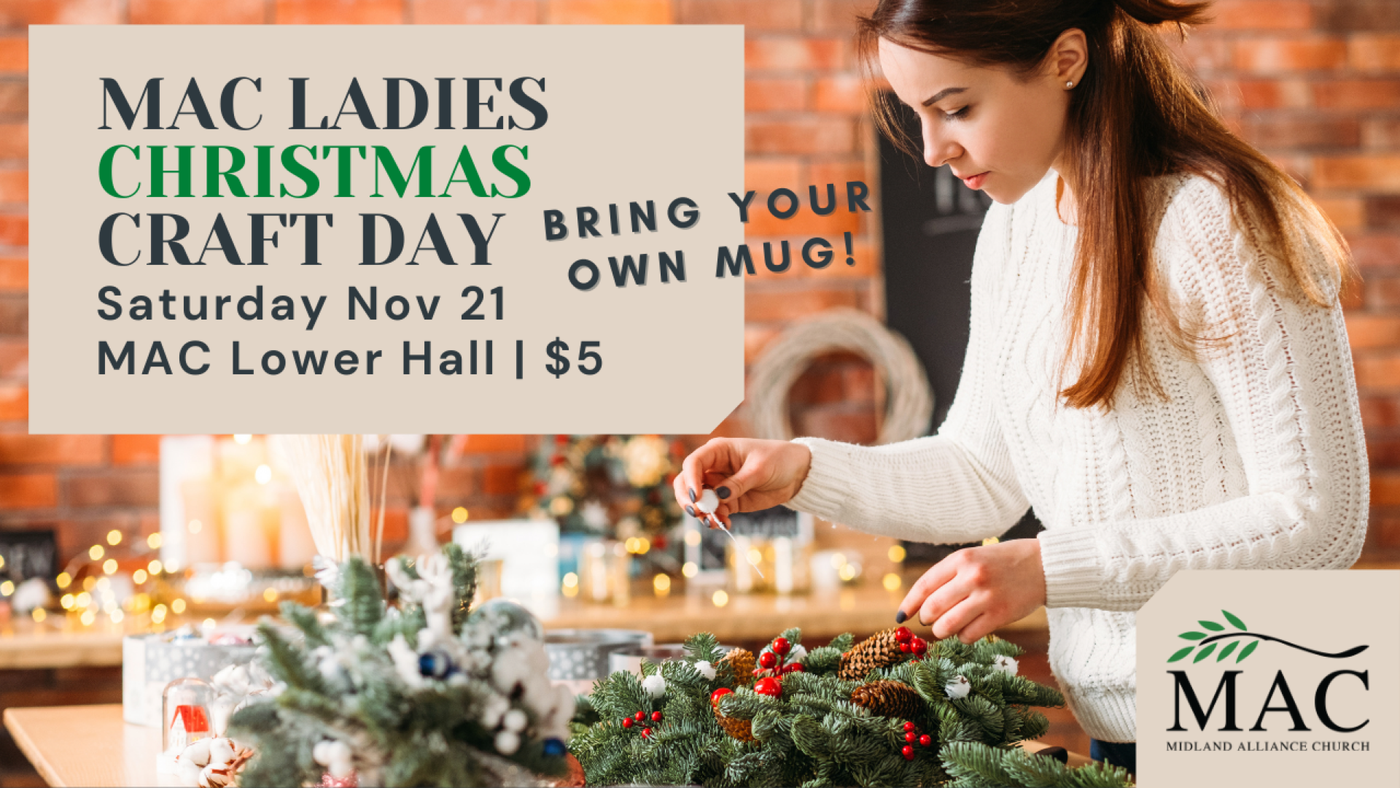 MAC Women's Ministry is hosting a Christmas Craft Event on Saturday, November 21st in the lower hall.
Crafts will be set up and pre-packaged so that the ladies may go up and make their selections and then return to their own tables to work on them. Should there be people from the same family/bubble, they may work together.
Crafts will include:
- Tree ornaments
- Christmas cards
- Board painting
- Live green arrangement ($5 charge for this craft)
Tea, cider and muffins will be provided and ladies are asked to bring their own mug. Social distancing will be adhered to at all times and masks will be required except when seated and eating.
Register Below to attend!
Questions?